WP Engine Ultimate Guide 2022
In this post, I want to talk about how to make a WP Engine WordPress website and some of the advantages of using WP Engine for your website.
Benefits of Using WP Engine for your website
WP Engine generates a managed WordPress environment for you.
They take care of all behind-the-scenes stuff, so you don't have to worry about specific files, installs, and other things.
This WordPress host company also does a lot of tweaking and optimizations to WordPress, so you don't have to.
You pay a little more for these extra benefits, but I'd like to show how those benefits are worth the price.
The first thing they do is optimize the performance of WordPress, so their servers only host WordPress.
WP Engine optimizes its complete database configuration on its web server.
WP Engine doesn't even enable you to put backup plug-ins into WordPress because they take care of that.
They give daily backups that you may download, export, or execute just in time.
Also, restoring future is one of the best out there.
Security
Security is another perk of the WP Engine; they optimize their servers for all security settings and lock them down, so you don't need to install a separate security plug-in.
They also maintain WordPress up to date.
You can get a premium add-on package to take care of your plug-ins.
Even if you don't, they'll keep the WordPress core updated and provide you with a free SSL certificate.
SSL is the new secure means of handling all connections between your web server and a browser.
They also offer their content delivery network (CDN).
This service helps distribute content from your website to multiple servers worldwide, improving web browsers' performance by allowing them to hunt for content closest to them.
WP Engine has excellent technical support, so if you have any problems with your website, you may contact them.
Contact them by phone or online chat.
They also have built-in features for different staging websites.
You can have two layers of this, either a demo site or a development site, and you can copy your current site to that, make changes, and then upload or test.
Finally, they have a plug-in that helps with migration.
You can install their plug-in on your current WordPress site.
It'll help copy the entire site to your new WP Engine account.
Setting up a WordPress website on the WP Engine
So let's get into a demo on setting up your WordPress website on the WP Engine.
The demo will cover
Purchase hosting plan
Installing WordPress
Make the necessary DNS changes
The first step is to go to the WP Engine website, WP Engine.com, and click on pricing.
First, you need to figure out which plan you should join, so you will go to the price page and notice that they have a few different options.
The first thing to note is that the pricing is determined by whether you want to pay annually or monthly, and then you have several plans.
In most cases, if you only need to host one website, you can do the startup one.
Choose Managed WordPress and scroll down to "build your plan."
As you can see, it only includes one site, one of the differences between the different plans here, but I will focus on the startup plan.
Next, you'll notice the number of visits per month, ranging from 25 000 to 100,000, depending on your website's popularity. Startup is 25 000 visits/month.
If you have a trendy website and need to scale up, this costs more, but you get the same performance and all the other benefits.
They have to put more resources behind it, which is why the storage price is more.
It could be a bandwidth issue, but it's more about the number of sites and possible users.
If you're starting or have a basic commercial website, 25 000 visits is an excellent quantity.
After you click the "BUY NOW" button, you will end on the checkout screen where you can choose to pay monthly or annually. On the checkout screen, you can select some add-ons, but it is up to you. They are not requirements.
I will explain all of them, so you can decide to buy them or not.
Site Monitoring
Site Monitoring is a paid add-on that allows you to immediately detect and respond to a domain outage on your website's homepage.
WP Engine will monitor chosen sites on your account with the Site Monitoring package to ensure that your environments are accessible to visitors at their live domains. Notification alerts can also be set up to keep you informed if an issue arises.
Smart Plug-in Manager
Smart Plugin Manager checks your plug-ins for updates nightly and ensures that your site does not break due to the updates.
You can move forward with your business knowing that your plug-ins are up to date, your site is up, and it's always secure, thanks to machine learning and visual testing.
Global Edge Security
Global Edge Security is a high-performance advanced security solution that keeps your sites secure while giving your consumers a speedier experience.
Block dangers at the perimeter and receive automatic updates to keep up with new threats.
Additional sites
You can get additional sites for $20 each.
Once when you choose add-ons, scroll down and fill up account information.
Account and payments
Fill in your first name, last name, and if you have a company, the email address, and the account name.
The account name is essential because this is your website name, for example, "onlinebtools.wpengine.com."
You can't change this later, so choose the account that is related to what your website is about.
When you finish with your account information, you'll fill in your billing information.
When you've done that, you'll click, "I have read and agree to the terms of service and the privacy policy," and hit purchase.
Once your credit card information is processed, you'll get a screen that says it's being built.
You will get the user name and password for the WP Engine portal and WordPress in an email you provided while creating the account.
WP Engine will also introduce you to get-started tools in the built-in process.
Here you can learn:
How to migrate your website to WP Engine
How to use WP Engine user portal
Basic about WordPress
How to get live support
Welcome emails
The next step is to check your email.
I received three emails from WP Engine. 
The first is a getting started email which will walk you through:
How to launch and log into your user portal

If you need to add more people to your business

Migrating

Adding your domain

DNS

Adding SSL
The second email contains the user name, password, and URL.
The third email is about activating your account, where you have to confirm your email and username.
You will be asked to enter a new password when you go ahead and activate your account.
Once you've typed in your password, click create an account, and WP Engine will take you to your portal.
You will see this little wizard, which will prompt you to tell the wp engine everything about yourself so they can figure out what you're doing.
This wizard has four steps:
What is your role
What is your company
How many people will work with you
Are you building a new WordPress site or migrating an existing WordPress site
How familiar are you with WordPress
You can give them this information or dismiss this wizard.
It is always good to fill up all this because WP Engine will know your experience level and try to customize your account for your needs.
Sign up for a WP Engine plan and receive the Genesis Framework and select StudioPress Themes free!
User Portal
Again because this is a managed WordPress hosting company WordPress is already set up there.
If we go ahead and click on the website name
, it will get us into the overview of this website.
Now that I am in the user portal, I want to access my WordPress site.
So I will click on the wp-admin link.
And now I am in my WordPress site hosted on wp engine.
You'll notice that it's just the standard default WordPress.
There may be a few updates that you have to do, and this may all depend on the version when you purchased a WP Engine.
WP Engine User Portal Breakdown
From the User Portal, you can access your database, locate your SFTP login information, create new sites and environments, see your account usage and payment, and do much more.
Sign up for a WP Engine plan and receive the Genesis Framework and select StudioPress Themes free!
You can also go to the following URL to access the site's page: https://my.wpengine.com.
This is the first page you'll see when you log in to the User Portal, and it's the central location for managing all of your WordPress sites and environments.
Check out WP Engine – Page Performance
Search for site, domain, environment: Search through your account by site, environment, or domain name.
Find a site — Use the search bar at the top of any User Portal page to browse all of your WP Engine hosting accounts. You can search your accounts by site, environment, or domain name.
Filter: Click the filter button to view more possibilities for filtering every environment associated with your account. You can filter by group or environment (production, staging, development).
Accept transfer: This function opens or adds a website to your account.
Create a group: Establish a group to arrange your websites. 
For instance, group by department, client, website, project, or status. 
A group can be added, updated, or disbanded at any moment without impacting any current environment because this is entirely an organizational choice.
Site Name: Any environments allocated to the site are displayed under the site name (production, staging, development). 
You can modify the site name by clicking on the site name at any moment.
You can view a page overview of the environment by clicking the different environment names, and you may change the hosting parameters.
WP Engine environment helps you to accommodate your workflow and perform various roles.
Production (PRD), staging (STG), and development are three environment functions (DEV).
When the environment name is clicked, the settings for each environment on your site can be changed.
Visits, Bandwidth, and Storage: Usage of environment. Bandwidth and Visits are 30-day averages.
To access the following options, click the three-dot menu to the right of any environment:
Creates a backup checkpoint for backups.

Cleans the server caches with purge cache.

Log in to the environment's wp-admin smoothly.

Environment deletion: Delete and eliminate any information related to the chosen environment.
Through the Atlas platform, you can manage your headless WordPress apps using this component.
You won't see this tab if you don't have an account on the Atlas platform.
This tab allows access to the features of our eCommerce Solutions. 
Genesis Pro
You can access your Genesis theme features via the Genesis pro tab.
Themes: Downloads and documentation for StudioPress and Genesis Framework themes.
Getting StudioPress and Genesis up and running.
Blocks — Genesis Blocks Pro gives you strong block-based capabilities for WordPress that let you produce quality content more quickly.
You can enable and disable Genesis Pro on your sites from this page.
Genesis Custom Blocks Pro-You can enable and disable Genesis Custom Blocks Pro on your sites from this page.
Create WordPress sites and content quickly with prebuilt content blocks, sections, and full-page layouts using Genesis Pro!
Account Users: Users with access to the websites on this hosting account are known as account users.
Technical Contacts: This contact doesn't always correspond with a real Account User. This information will be notified about WordPress updates, security alerts, and other technical issues.
Account Activity: Details about alterations that have been made to the User Portal, including who made them and what they did.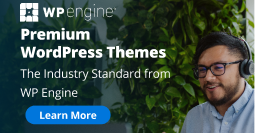 Overview Page
Click the environment's name while still on the site's page.
The Overview page for this environment will load up next.
Numerous actions are taken from this page that is particular to your chosen setting.
Domains — solely for production. WP engine Lists all domains that have been added to this environment.
CDN-Turn on or off a domain's content delivery network (CDN).
Redirect-301 and 302 redirect rules can be added or removed.
Backup points-Create, restore, and download backup checkpoints using backup points.
Access logs — Displays unfiltered visitor data for the previous 24 hours, including user agent and IP.
Error logs — Displays the most recent 24 hours' worth of Apache PHP error logs for troubleshooting.
SFTP Users-Create and manage SFTP users to gain access to the website's filesystem.
Git Push-Add and manage git developers who have access to your installation with git push.
SSL – Secure your domains by adding SSL certificates. Only production.
Utilities-Password Protection, clearing the cache on your website, resetting file permissions, enabling or disabling Object Cache, and more utilities
Site migration — Shows steps for migrating with Automated Migration plug-in and generates SFTP credentials. It also offers a manual migration checklist.
Go Live Checklist — Your quick reference for mandatory and recommended steps when taking a website live. 
phpMyAdmin — This direct link to phpMyAdmin opens in a new tab for quick access to your database. You may import and export your database and run queries with phpMyAdmin.
WordPress Admin-Opens a new tab and logs you into the WordPress Admin Dashboard for your website, which is accessible via yourdomain.com/wp-admin or environmentname.wpengine.com/wp-admin. 
Environment Stats
DNS Information-Information about your site's DNS configuration includes the Primary Domain that is currently in use as well as the CNAME and IP records.
Technical Contact — This is the person our staff will get in touch with if there are any problems.
SSH Login: If your account allows it, you can connect using the SSH login details found here.
The WordPress version-Version your environment is presently using is in this section. If you only want WordPress security and maintenance updates, tick the Defer the next update option.
Visitors -This shows the number of visitors to this environment during the past 30 days.
Bandwidth-The amount of bandwidth consumed by visitors downloading your environment is shown together with a rolling 30-day average and a rolling 30-day total.
Storage – This shows how much overall disk space the particular environment is presently utilizing. NOTE: Local storage is updated once weekly; it is not a real-time total. We advise configuring LargeFS to decrease local storage.
Usage CSV – Downloads a CSV with daily usage statistics for served objects, data from CDNs, server processing time, and dynamic hits to the server.
Delete Environment-Choose this option to remove the environment you are currently seeing. Before removal, a confirmation will appear.
Copy Environment
You can copy stuff between environments by pressing this button.
It's essential to have a copy of your WordPress site in a controlled environment so that you can test changes before pushing them live.
This is where WP Engine shines.
Their platform allows you to quickly and easily create a copy of your WordPress site so that you can test changes in a safe environment.
Find out here how to change the environment on a website.
Conclusion
All in all, WP Engine is an excellent option for anyone looking to start their website.
Signing up and installing WordPress was straightforward, and I could get my site up and running in no time.
If you're looking for an affordable hosting provider that makes it easy to get started online, WP Engine should be at the top of your list.
Have you tried out WP Engine?
What did you think?
Let us know in the comments below!
If you buy through links on our site, we may earn an affiliate commission. This keeps it 100% reader-supported and free of advertisements or sponsorships. Thanks for your support!